Reception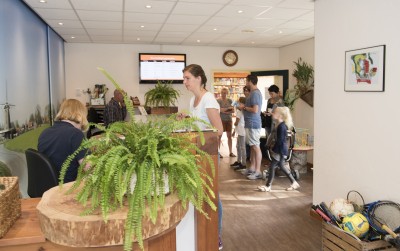 At this moment, Camping de Hertshoorn is open but with limiteds.
We are available daily from 9 am to 5 pm.
When you come to the campsite we would like to ask you to visit the reception as little as possible. 1 person is allowed in the hall of the reception.
From now on you can also send us a Whatsapp with your question:
1. Save our (landline) telephone number in your contact list. 0031-577461529
2. You can then send us a Whatsapp message!
Supermarket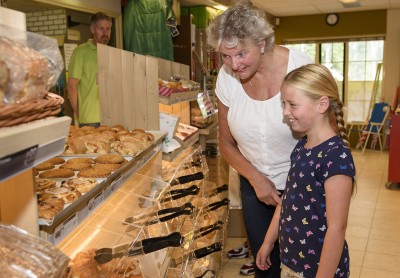 In our supermarket you'll find a wide product range. Freshly baked breads or a cup of coffee and the newspaper?
Something to celebrate? Order delicious pastries from the bakery in Uddel.
Going to barbecue? Order the nice barbecuepackages from the butcher in Garderen.
Get taken care of in the morning with one of our breakfast packages.
Please let us know if you miss anything in our supermarket!
Breakfast package:
2 freshly baked breads
1 croissant
1 thermos flask with hot water and tea en koffie
Jus d'orange
Sweet and savory spreads
Plates, cups and cutlery
For the children it's 1 baked bread and 1 croissant.
.
Dogs are not allowed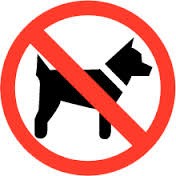 Dogs are not allowed at the entire campsite. We also don't have a seperate camping area for guest with dogs. If you have any visist from family or friends, please inform them that they also can't bring their dog! We have a lot of guest that specifically choose our campsite because we are dog free.
Bicycle rent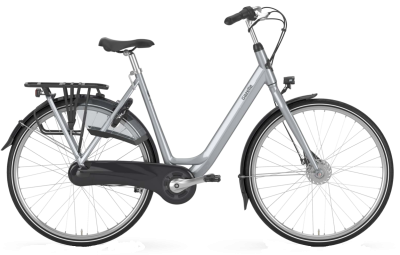 You can rent various bicycles at the reception!
There are a number of types of bicycles that are in stock, reservations are not possible and are rented based on available: city bicycles, children's bicycles and electric bicycles. In addition, there is a possibility to rent bicycles with a child seat front & rear.
There are many other options! You can reserve these bicycles at the reception. Reserve at least 1 day in advance, before 4 p.m., based on availability: 2-person tandem, 3-person tandem, mountain bike, cargo bike, electric cargo bike, scooter or kidcar.
The tandems offer different options, eg: 2x adult, 1x adult + 1x child, 2x adult + 1 child, 1x adult + 2 children.
Rates for the bike rental can be found in our information booklet that you receive on arrival.
Sanitairy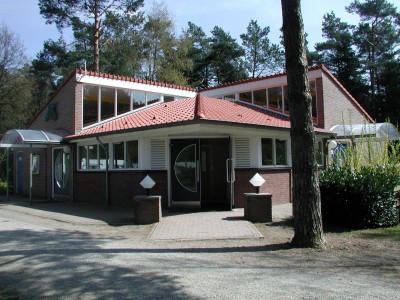 Of course there are clean sanitary buildings at our campsite. All four of them have floor heating. In every building you can find: 2 baby baths, multiple showers, 2 familiy showers, a wash cabine, a centrifuge and a microwave, which you can use for heating baby bottles.
We also have a seperate, lower sink for the smaller children so they can manage themselves.
Besides that, sanitary building "de Goudvis" (next to camping place 46) is specially established for children and has a more elaborate space for the disabled. You can also find a freezer to store your cooling elements (no foodproducts) and the self-service laundry in this building.
The following is present in the self-service laundry:
* 4 wasching machines
* 4 tumble dryers
* 1 centrifuge
* 1 ironing board
* 1 iron and a folding table
* 4 sinks for washing by hand (these are also present in the other sanitary buildings).
In the busy periodes you'll find listst, with times on them; you can reserve a washing machine.
Washing and driying coins are available at the Reception.
Prices:
• Wash coins, per piece € 6,00 (incl. detergent)
• Drying coins, per piece € 3,00
• Thow in centrifuge € 0,50
Do you want to book for a period longer than 3 weeks? Contact in that case the camping itself directly by phone or email.