You don't have to go far for a nice dinner, a cup of coffee or a drink on the patio: join us in our restaurant! We have a wonderful menu with a wide selection of meals.
The Play Attic is open in the evening so children can play before or after dinner while mom and dad enjoy a drink. There is also a beautiful patio to enjoy on warm summer days..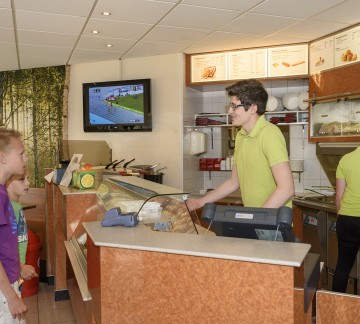 Are you in the mood for a snack? You don't need to go too far. Our snack bar serves delicious French fries and sandwiches.