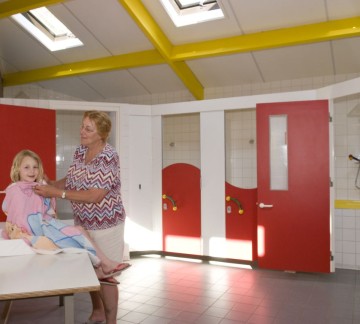 Of course we provide modern, clean sanitary facilities in four buildings with heated floors. There is always one close to you! Each building features 2 baby baths, several showers, a family shower, een wascabine, a spin-dryer and a microwave.
For smaller children there is a separate lower washbasin so they can easily access the facilities.
In addition we have a facility with an area specially equipped for small children (see picture) and an expanded area for people with disabilities.
This is the facility next to camping pitch 46.